IVC will commemorate Hunger and Homelessness Awareness Week (HHAW) from November 15-18. This annual program brings people together to draw attention to issues surrounding hunger and homelessness.
Statewide, thousands of college students struggle with housing and food insecurities. Here at Irvine Valley College, we strive to make sure that each student's journey is looked at individually and holistically by providing multiple resources that go above and beyond a student's basic academic needs.

IVC Events
Food and Housing Resources plus Giveaways
Monday – Thursday, November 15-18, 2021  |  10 am - 3 pm  |  Library
Come learn about the Basic Needs Resources available here at IVC and in our community. Monica Perez, Program Coordinator for the Food Resources Center will be on hand with information and giveaways. Stop by to learn all the ways we can support you through our Basic Needs Resources.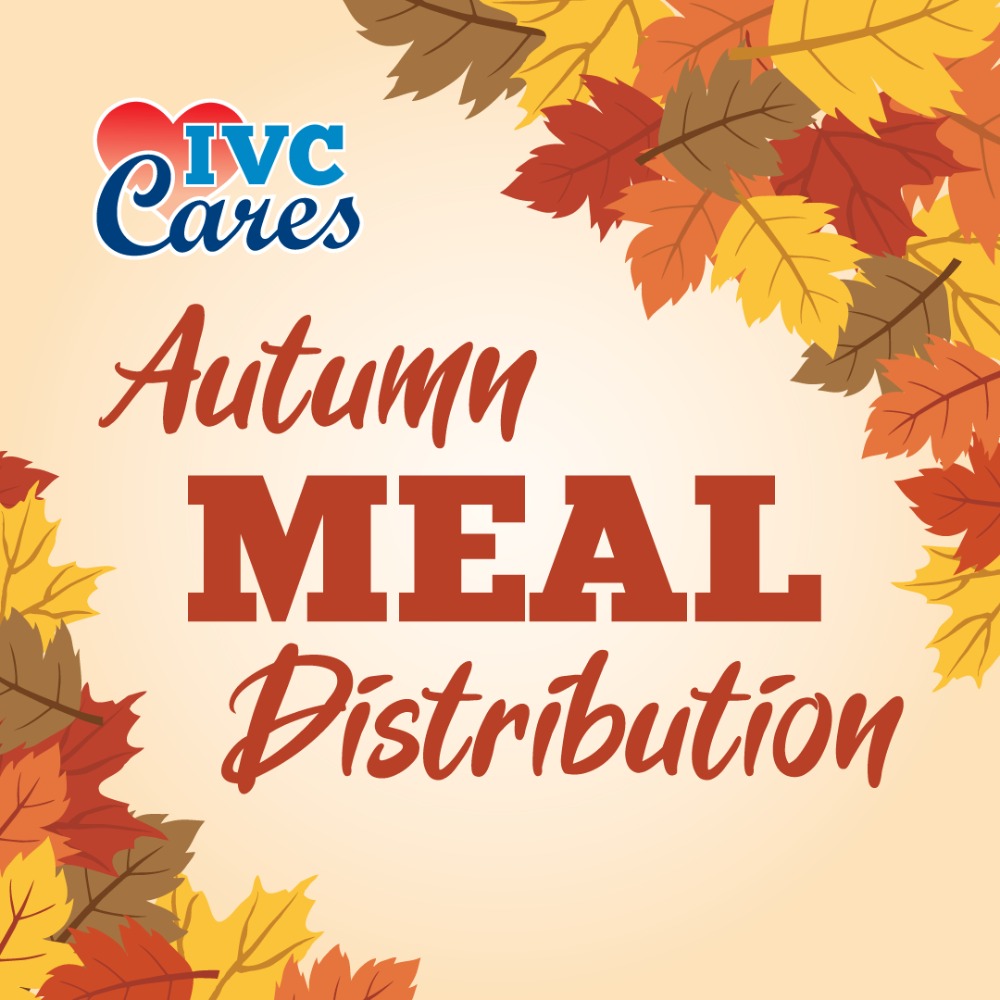 IVC Cares Autumn Meal Distribution
Monday, November 22, 2021  |  11 am - 1 pm  |  SSC Quad
Join us for this special meal distribution event at the Student Services Center Quad! Current IVC students will receive a meal (one per student, first-come-first-served). RSVP Recommended »

Resources
Whether it's your health or your daily meals, our Breaking Barriers: Basic Needs Resources webpage has you covered at IVC. Non-academic obstacles like hunger, child care, or housing needs shouldn't hold you back from your college career. The following are also a few IVC programs and services that can help you thrive:


Definitions
How do we define "homeless" in this context?
According to the McKinney-Vento Homeless Assistance Act, Title X, Part C of the Elementary and Secondary Education Act:
means individuals who lack a fixed, regular, and adequate nighttime residence...; and
includes —

children and youths who are sharing the housing of other persons due to loss of housing, economic hardship, or similar reason; are living in motels, hotels, trailer parks, or camping grounds due to the lack of alternative accommodations; are living in emergency or transitional shelters; are abandoned in hospitals, or are awaiting foster care placement;
children and youths who have a primary nighttime residence that is a public or private place not designed for or ordinarily used as a regular sleeping accommodation for human beings...
children and youths who are living in cars, parks, public spaces, abandoned buildings, substandard housing, bus or train stations, or similar settings; and
migratory children who qualify as homeless for the purposes of this subtitle because the children are living in circumstances described in clauses (i) through (iii)
How do we define "hunger" and "food insecure" in this context?
The U.S. Department of Agriculture (USDA) defines food insecurity as a lack of consistent access to enough food for an active, healthy life. It is important to know that though hunger and food insecurity are closely related, they are distinct concepts. Hunger refers to a personal, physical sensation of discomfort, while food insecurity refers to a lack of available financial resources for food at the household level.
"Food insecurity is defined as a lack of consistent access to enough food for every person in a household to live an active, healthy life. This can be a temporary situation for a household or can last a long time. Food insecurity is one way we can measure how many people cannot afford food. Due to the coronavirus pandemic, 42 million people may experience food insecurity in 2021." — Feeding America

Ways to Give Back
DONATE to the IVC HEARTS Scholarship
VOLUNTEER at a shelter, food bank, or soup kitchen
SPEAK UP: Many major cities have laws that essentially criminalize homelessness by making it illegal for the homeless to sit, stand, sleep, or eat in public spaces. Recently, many cities have passed new laws that also make it illegal to provide aid for those in need, by imposing fines and even jail time for distributing food to hungry individuals on the street. If your city has passed food-sharing bans or similar laws that penalize the homeless and organizations that serve the homeless, then you can organize students to speak out against these policies. Collect petitions, gather handwritten letters, generate phone calls, or take other actions to urge your city's mayor and city council to decriminalize homelessness. Learn More »