Diversity, Equity, and Inclusion Awareness Month celebrates the breadth of people that make up our IVC campus community. This is an opportunity to learn about human experiences other than our own, connect in community with one another, and to reexamine the ways we need to grow and change to better support one another.

IVC Events Weekly Guide
WEEK 1: APRIL 3 - 9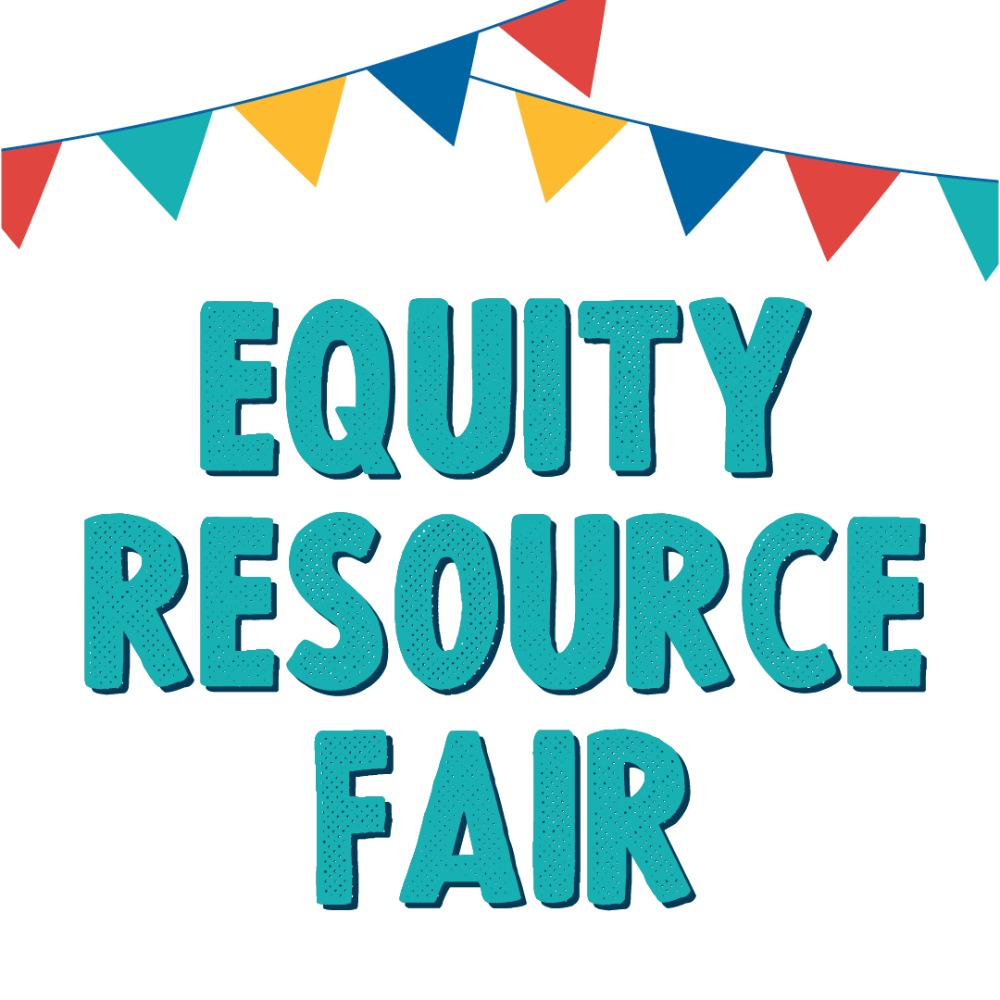 Student Equity Resource Fair
Wednesday, April 6, 2022  |  11 am - 12:30 pm  |  SSC Quad  |  Register »
Monarch Nights by Dream Scholars
Wednesday April 6, 2022  |  3 - 4:30 pm  |  via Zoom  |  Register »
Supporting Undocumented Students
If it Feels Normal, It's Not Equity: Assessment for Racial Equity
Friday, April 8, 2022  |  10 - 11:30 am  |  via Zoom  |  Register »
WEEK 2: APRIL 10 - 16
Fostering Success by Guardian Scholars
Wednesday, April 13, 2022  |  4 - 5 pm  |  via Zoom  |  Register »
Supporting current and former foster youth
ReEntry Round Up by ReEntry Scholars
Wednesday, April 13, 2022  |  5 - 6:30 pm  |  via Zoom  |  Register »
Supporting students age 25 and older
WEEK 3: APRIL 17 - 23
Womxn of Color Collective (WoCC)
Wednesday, April 20, 2022  |  3:30 – 5 pm  |  via Zoom  |  Register »
IVC Elevates Men of Color by Engaging and Embracing Solidarity (EMCEES)
Wednesday, April 20, 2022  |  3:30 – 5 pm  |  SSC 260K  |  Register »
Refreshments provided
CSUF & UCI Pride Center Virtual Tour
Friday, April 22, 2022  |  11 am - 1 pm  |  via Zoom  |  Register »
IVC Guided Pathways Summit
Friday, April 22, 2022  |  9 am - 1 pm*  |  via Zoom  |  Register »
*lunch to follow in the SSC Quad at 1:30 pm
2022 Theme: Sharing the Resources — Communicating Available Resources to our Campus. Presented by ASIVC Guided Pathways Ad Hoc Committee
WEEK 4: APRIL 24 - 30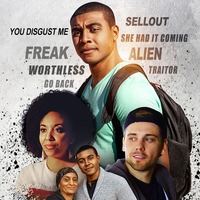 "You People" Film Screening and Discussion
Tuesday, April 26, 2022  |  2 - 3:45 pm  |  BSTIC 101  |  Register »
Hosted by Professor Edwin Tiongson, Communication Studies Department
Supporting Gender Inclusivity for Queer and Trans Students
Tuesday, April 26, 2022  |  Noon - 1 pm  |  via Zoom  |  Register »
A Sexual Assault Awareness Week (SAAW) Event
Asian Pacific Islander (API) Mixer
Thursday, April 28, 2022  |  2 - 3:30 pm  |  BSTIC 101  |  Register »
Join the fun in an API mixer intended to breakdown silos and empower our growing campus community. Refreshments will be provided.
Strong Opportunities, Real Success: Addressing Equity for Community College Students
Friday, April 29, 2022  |  10 - 11:30 am  |  Hybrid: BSTIC 101 or via Zoom  |  Register »
A hybrid discussion with Dr. Laura Rendón, a nationally-recognized student advocate, activist scholar and contemplative educator who established the groundbreaking validation theory.

Black Student Success Week
Black Student Success Week is returning April 25 - 29, 2022. This year's theme is A Vision for Black Student Success: Creating a New Landscape to Succeed. The 2022 Black Student Success Week will focus on new approaches to ensure Black and African American students succeed at California Community Colleges as we recover from the COVID-19 pandemic. Daily webinars will be held from noon to 1:30 pm via Zoom and live-streamed on YouTube. To register, click on a webinar title below or visit www.linktr.ee/cablackstudents.


Equity-Focused Conferences
CCC LGBTQ+ Virtual Summit 2022 — Unapologetic: Fighting for the Liberation of Queer, Trangender, & Non - Binary Students
May 4 - 5, 2022  |  9 am - 2 pm  |  Register »
IVC Students Attend FREE! Space is limited. IVC is a Silver Sponsor of this event.
2022 APAHE National Conference — Movement API
April 7 - 8  |  Register »
Students have the opportunity to attend for free. Space is limited.

IVC Identity - Focused Clubs

Featured Resources

Irvine Valley College

Saddleback College
CHIRLA Initial DACA Clinics (Immigration Support)
Weekly clinics for those who wish to apply for DACA for the first time.
Registration required: the registration link will go live every Monday at 9 am. The link will be closed as soon as they have 25 participants. Participants will be emailed a Zoom link to a mandatory orientation that will take place every Wednesday at 3 pm.
CLASE Transfer Mentor Program
Chicano, Latino, Access, Success and Empowerment

IVC Diversity, Equity, and Inclusion Related Courses
Want to learn more? IVC has so many diverse courses to choose from!
ANTH 2 - Cultural Anthropology
ANTH 2H - Cultural Anthropology Honors
ANTH 3 - Culture and Language
ASL 15 - American Deaf Culture
COMM 9 - Intercultural Communications
ETHN 10 - Intro to Ethnic Studies
ETHN 20 - Introduction to Asian American Studies
ETHN 30 - Introduction to Chicanx Studies
ETHN 40 - Introduction to African American Studies
GS 10 - Intro to Women, Gender, and Sexuality Studies
GS 20 - Gender and Contemporary Society
HD 130 - Teaching in a Diverse Society
HLTH 6 - Health and Social Justice
HIST 23 - History of California
HIST 41 - The History of East Asia Since 1800
HIST 51 - Women in American History
HIST 51H - Women in American History Honors
JA 21 - Introduction to Japanese Culture
LIT 46 - Ethnicity in Literature of of the US
MUS 27 - History of Jazz
SOC 20 - Race and Ethnic Group Relations
SOC 20H - Race and Ethinic Group Relations Honors

Grow Your Equity Skills
The following definitions are taken from the CCCCO Glossary of Terms (pdf):
Diversity: The myriad of ways in which people differ, including the psychological, physical, cognitive, and social differences that occur among all individuals, such as race, ethnicity, nationality, socioeconomic status, religion, economic class, education, age, gender, sexual orientation, marital status, mental and physical ability, and learning styles. Diversity is all inclusive and supportive of the proposition that everyone and every group should be valued. It is about understanding these differences and moving beyond simple tolerance to embracing and celebrating the rich dimensions of our differences.
Equity: The condition under which individuals are provided the resources they need to have access to the same opportunities, as the general population. Equity accounts for systematic inequalities, meaning the distribution of resources provides more for those who need it most. Conversely equality indicates uniformity where everything is evenly distributed among people.
Inclusion: Authentically bringing traditionally excluded individuals and/or groups into processes, activities, and decision/policy making in a way that shares power.
Institutional Racism: Particular and general instances of racial discrimination, inequality, exploitation, and domination in organizational or institutional contexts. While institutional racism can be overt (e.g., a firm with a formal policy of excluding applicants of a particular race), it is more often used to explain cases of disparate impact, where organizations or societies distribute more resources to one group than another without overtly racist intent (e.g., a firm with an informal policy of excluding applicants from a low income, minority neighborhood due to its reputation for gangs). The rules, processes, and opportunity structures that enable such disparate impacts are what constitute institutional racism.
White Privilege: Refers to the unquestioned and unearned set of advantages, entitlements, benefits and choices bestowed on people solely because they are White. Generally White people who experience such privilege do so without being conscious of it.

Webinar Recordings